Bushels and Barrels June 14-15
 Learn more about Bushels & Barrels by visiting the event website
The Reynolds Homestead, in partnership with One Family Productions, is excited to announce three days of events as part of its 7th Annual Bushels and Barrels Local Food Wine and Beer Festival.  Celebrating all things local, this event will feature a local foods Farm-to-Table dinner, a Sustainability Workshop, and of course, the festival event itself, all happening June 14-15!
Bushels & Barrels Local Food, Wine & Beer Festival June 14-15th
The Bushels and Barrels Local Food, Wine and Beer Festival was created to celebrate all things great and local in Southwest Virginia! Bushels & Barrels will held June 14-15, 2019 and will host a variety of items from around the region including food, wineries, breweries, and live music! **Be sure to read about our VIP Ticket options!
Ticket info:
Friday Farm to Table Dinner: $35 per person, ticket includes three course dinner paired with Foothills Brewing beers. Limited tickets available. Event held on historic grounds of Reynolds Homestead
VIP Ticket: $50, Includes Saturday admission to the festival, VIP only snacks & special tapping [4pm-6pm only], VIP Parking, Event Swag Bag, Wine Tastings, Beer Tasting Passport & commemorative festival cup 
Saturday Local Food, Wine & Beer Festival General Admission: $20 adv, $25 at gate, includes admission to event, wine tastings & commemorative festival cup – *NEW* event time: 4pm-10pm
​Designated Driver: $12,  Admission to Saturday day of festival **customer will not be served alcohol**
Tasting Passport: $15, Explore the wide range of breweries present by purchasing a tasting passport. Tasting passports include 8 tasting pours (approximately 4 oz) to be redeemed at your choice of breweries. There will be 10 breweries set up, each serving 2 different beers. 
Full Barrel Experience: $85, 1 Farm to Table ticket and 1 VIP ticket
Full Bushel Experience: $70, 1 Farm to Table ticket, 1 2-day General Admission ticket, Tasting Passport

---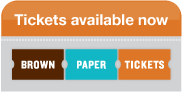 Friday June 14, 6:30 pm:
Farm to Table dinner sponsored by Clark Gas & Oil Company
Join us for an enchanting evening on the historic grounds of Reynolds Homestead for a three course dinner that will be locally sourced and prepared. Each course will be paired with a locally crafted beer. Attendees will be serenaded by singer/songwriting duo COULDN'T BE HAPPIERS, a folk-country-rock duo out of Winston Salem. The couple has what fans call "a contagious energy" born of audience interaction and on-stage (mostly) playful bickering with one another.
Tickets: $35 includes dinner, beer pairing, and live music.
SATURDAY:
Reynolds Homestead
Sustainability Workshops 10am-3pm [visit website to learn more!]
Local Food, Wine, and Beer Festival 4pm-10pm
Hosting three bands, food vendors, local wineries, and breweries.
Music for Saturday kicks off with MORGAN WADE & THE STEPBROTHERS. Morgan Wade exploded onto the Southwest Virginia music scene two years ago playing a blend of country, folk and high-energy Americana and jamming with a rotating group of musicians. Bassist Ed McGee and mandolin player Joe Link have been with Morgan from the beginning and added veteran rockers Drew Sprinkle on guitar and Bengy Wagner on drums.
Next up we'll host PROSPERITY'S FOLLY a band that was built on creative songwriting harmonizes blues, outlaw, and southern rock themes to evoke imagery spanning the bands Southern Appalachian and Western roots.
Closing out the evening will be AJ GHENT and His Singing Guitar as they construct a musical sound that can be heard howling from the church to the streets to the clubs. His style can be defined as fresh, nostalgic, electrifying and roots rock, — fusing blues, funk, rock, and pop, mashing it into a genre he likes to call, NEO BLUES.
Additional Info about the event:
Food vendors will be serving up delicious meals made with local ingredients, select local artisans will be showcasing their wares, and enjoy an evening of live music!
Wineries from around the region will be providing tastings and purchases for the event. Wineries include Stanburn Winery and Villa Appalaccia.
Breweries on tap will include a variety of Blue Ridge Beverages' VA and NC based breweries. Complete list of breweries will be posted in the coming months.
Bushels & Barrels Local Food, Wine & Beer festival is a partnership among local non-profit organizations in Patrick County: Reynolds Homestead, a Commonwealth Campus Center of Virginia Tech and One Family Productions, producers of Front Porch Fest. The mission of Bushels & Barrels is to mutually promote the economic development of our local food, wine, and beer producers, generate more public awareness for the local products available in our area, and increase tourism to the local area with a signature event.
This is going to be an event you will not forget! Come see the amazing things our region has to offer!